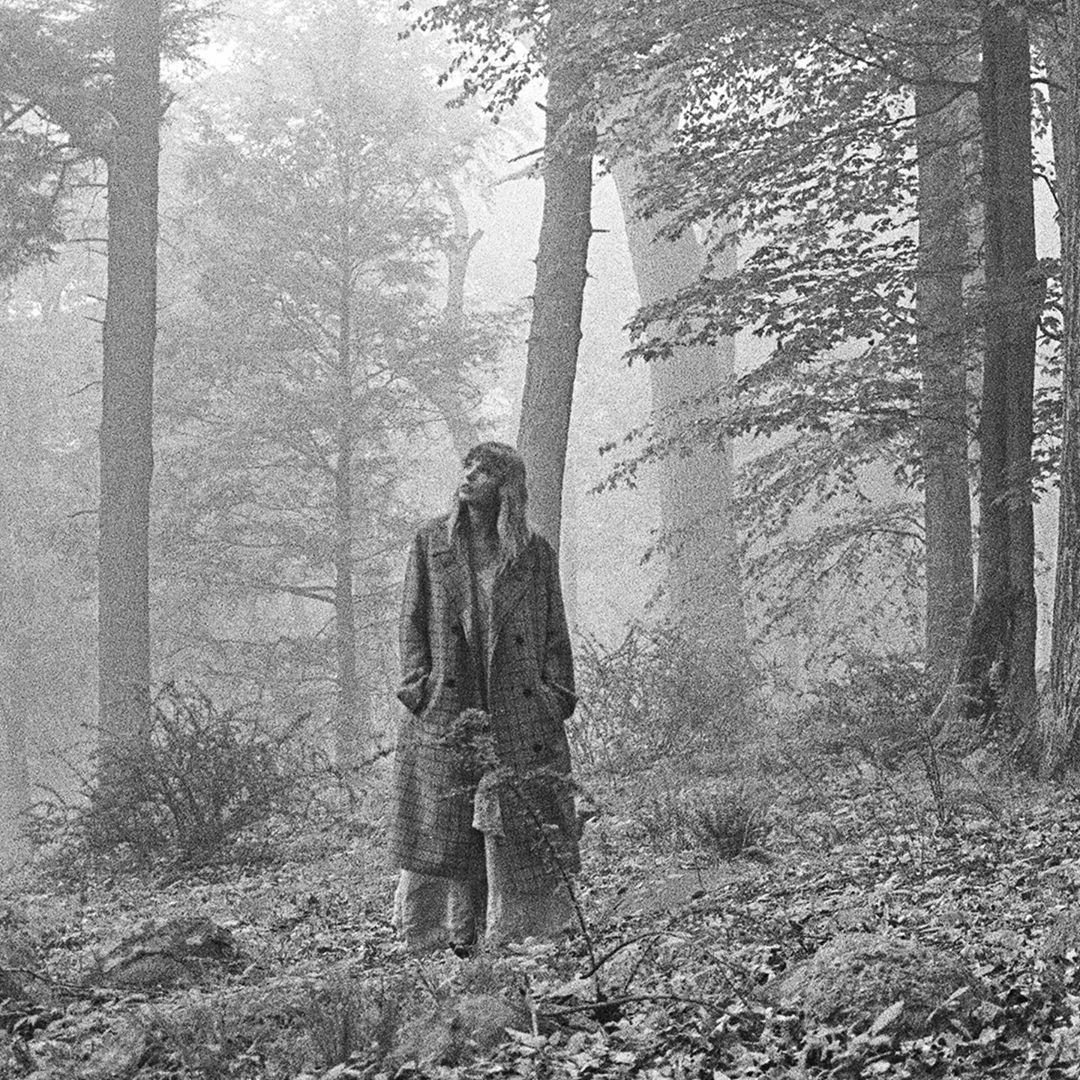 2020. What a year. Let's never have a pandemic again, shall we? COVID-19 took the world as we know and yanked the rug out from under all of us. Things we took for granted like going to live concerts, sporting events, and movies are no longer possible for the foreseeable future. Working from home will likely be the new norm for most office workers. It's like we are living in the first act of a dystopian movie. Up next, hazmat suits followed by full-tilt Mad Max barren wastelands. Giddyup!

In short, 2020 has been the equivalent of eating a shit sandwich laced with fentanyl while fending off zombies with Nickelback blaring in the background. And don't even get me started about Tiger King.

However, one of the handful of positives this past year has been a constant influx of incredible new music. This was much needed since we've all been in quarantine mode for most of the year. Personally, I found myself gravitating more towards pop music. As someone with depression and anxiety, fun upbeat tunes were a nice escape from dealing with these unprecedented times. Taylor Swift, Lady Gaga, Miley Cyrus, Hayley Williams, Carly Rae Jepsen, Meg Myers, and lots of others put out amazing albums this year.
During troubled times it's always nice to have some comfort food, so it was refreshing to hear new music from some of my fave artists like Bruce Springsteen, Pearl Jam, and Steve Earle. It was also heartwarming to get one final gift from Gord Downie. It's still hard to believe he's no longer with us.
2020 also seemed to be the year of JJ (which is a mighty fine name, I might add) with a trio of stellar albums from JJ Shiplett, JJ Voss, and JJ Wilde. And all three hail from Canada, eh.
Choosing my top album of the year was a tough call. UK punk rockers IDLES have been my favourite band/artist of the last ten years, The Boss and Fiona Apple released instant classics, and The Killers made a huge comeback, but I have to stick with folklore from Taylor Swift. It's probably the "no shit, Sherlock" pick and likely tops most year-end lists, but the album is just that damn good. Collaborating with Aaron Dessner from The National proved to be a perfect combination. There are no 1989-ish bangers on this album, but that's what makes it great. Tay Tay is the real deal.
So without further ado, here are my 40 top albums of 2020. I also made a Spotify playlist with my fave song from each album for your listening pleasure.
Enjoy! And let's hope that this pandemic subsides sooner than later so we can actually go to some live shows in 2021!
P.S. Wear a damn mask!
Taylor Swift – folklore
IDLES – Ultra Mono
Bruce Springsteen – Ghosts
The Killers – Imploding the Mirage
Fiona Apple – Fetch the Bolt Cutters
Elliott BROOD – Keeper
Lady Gaga – Chromatica
Mark Lanegan – Straight Songs of Sorrow
HAIM – Women in Music Pt. III
Sarah Harmer – Are You Gone
Best Coast – Always Tomorrow
Nathaniel Rateliff – And It's Still All Right
Meg Myers – I'd Like 2 Go / Thank U 4 Taking Me 2 The Disco
Drive-By Truckers – The Unraveling
Miley Cyrus – Plastic Hearts
Kathleen Edwards – Total Freedom
Pearl Jam – Gigaton
Gord Downie – Away is Mine
Jason Isbell and the 400 Unit – Reunions
Hayley Williams – Petals for Armor
X – ALPHABETLAND
Hannah Georgas – All That Emotion
The Pack a.d. – it was fun while it lasted
The Chicks – Gaslighter
July Talk – Pray For It
Brian Fallon – Local Honey
Phoebe Bridgers – Punisher
Carly Rae Jepsen – Dedicated Side B
Beach Slang – The Deadbeat Bang of Heartbreak City
JJ Shiplett – Ruthless
Bob Mould – Blue Hearts
Steve Earle – Ghosts of West Virginia
Chris Stapleton – Starting Over
The Strokes – The New Abnormal
Public Enemy – What You Gonna Do When the Grid Goes Down?
Green Day – Father of All…
Brandy Clark – Your Life is a Record
JJ Voss – Come Along With Me
AC/DC – POWER UP
JJ Wilde – Ruthless